Hello everyone! I hope this finds you well.  I wanted to reach out and share some information that is on my heart today.
I understand that many of you are still not attending church in person for various reasons. Know that you are missed!!  I respect and love all of you, whether you are attending in person or not!!
Outdoor Worship and Family Movie Night
I want to remind those of you who are not ready to go inside for worship that we are having outside worship this Saturday evening in the parking lot at 6 pm.  We will also have a family movie time right after the service.  The movie will start at 7 pm.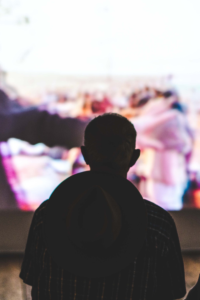 On My Heart
So here is what has been on my heart most recently. If you are having church at home, I want to encourage you to make home church your mission field for now. Have you invited any neighbors to come and join you? How about co-workers that are not attending anywhere in person? I understand all the reasons I have heard for staying home for worship right now, but how about reaching out to some who are not attending and have home church together? There is a big mission field out there all around you, so what about asking someone to come and watch church online with you this week? Think of the discussions that might rise up after the service.  This may be your opportunity to help someone come to know Jesus for the very first time.  This may be your kid's opportunity to invite friends to church whose parents might not bring them to church in person.  I see this as a huge opportunity – please do not let it pass you by.
Who are the people that you are exposed to regularly that may not be in church? Could they come and join you for worship at home? Even if not at 9 am, you can watch it anytime as it is recorded and on YouTube. You cannot ask for more flexibility in meeting others where they are. Imagine the discussions you could have?! You could very well lead someone to Christ for the very first time!
Endless Possibilities
Please let me know if I can help you to make this happen. Imagine this – you invite someone to home church and watch online. They come to know Jesus (or maybe they already do) and even when you return to in-person worship, you have these friends come over for small group in the future.  Discipleship.  Family Discipleship.  Think of the impact this could have on the kids in the family you invite? Think of that single person who is struggling but does not want to sit in church alone – but might sit in your living room with your family.
Endless possibilities! Our God is so big and so mighty and He is at work all around. Will you join Him? Will you open your doors to invite someone in that might not regularly attend worship?
Again, please let me know if I can be of help to get this going in your home.  I will also be glad to provide materials if you wish to start a small group in your home with neighbors and friends, just let me know what you need!! I am here to help!
I love you all and I appreciate you hearing from my heart tonight.
Kim J.