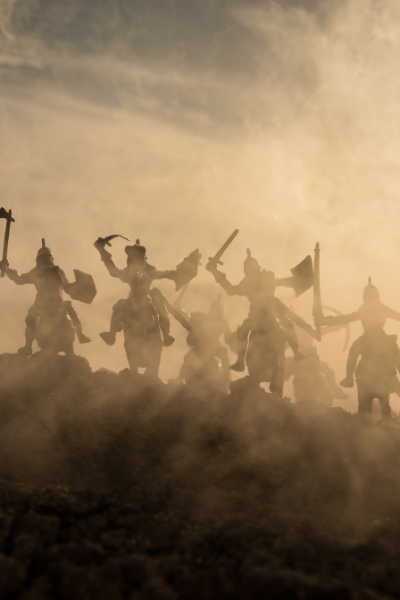 DAVID – FINDS – A – SURPRISE
Chapel Time with Miss Kim – June 14, 2021 – from the backyard!
Hello everyone! Today we had chapel from the backyard – you know how much I love being out in God's Creation.  This summer, we will be outside and in our classroom very little.  We will be discovering things outside as well as digging into God's Word together.  I hope you can join us!!!
Today we talked about David again. We are going through a series on David in our new devotional called "Amazing Stories for Young Believers" by Dave Strehler.  Our lesson comes from the passage 1 Samuel 30:1-3.
In our lesson today, we find out how David and his army return to the town where they were staying to find out that their village has been raided by other warriors.  Their possessions, children, and wives had been taken.  David prayed to God for direction and then David and some of his men decided to go after the Amalekites.  Some of the men stayed behind as they were too tired to go and they wanted to stay back and protect what they had left.  When those who went to battle returned, they did not want to share what they had taken with those who stayed behind. David reminded them that "Everyone must get the same; those who guarded the supplies must get the same as those who went into battle."
He who plants and he who waters are one, and each will receive his wages according to his labor. 1 Corinthians 3:8
Is one kind of work for the Lord more important than another kind of work? How does Jesus view the different ways we serve them? That is what we need to walk away from this lesson remembering – as long as we serve The Lord with our hearts, He sees it all the same.  Keywords here, serving from our hearts, obedience, and faithfulness.    God loves how we do things for Him, more so than what we do for Him.